Technology integration in K-12 education is a movement that the majority of schools across the country are participating in for the upcoming Fall 2020 school year. Because of the uncertainty that COIVD-19 presents for the education community, schools are tasked with curating progressive learning strategies to accommodate all students and learning environments moving forward.
Blended learning is a progressive instructional strategy that intertwines traditional teaching and progressive, online teaching to enhance instruction. A blended learning format is appealing to educators for many reasons, one being that the ability to play two roles at once is feasible. 
Teachers can split their lesson into 2 parts using technology and traditional teaching while at the same time embodying the roles of both coach and teacher. The flexibility of the blended learning format gives teachers and students the freedom to further apply lessons to everyday life. Blended learning is a perfect medium to safely conduct instruction and for the overall effectiveness of learning.
2. Flipped Classroom
The flipped classroom is the idea that the students learn the material at home and come to school for application. In this model, the teacher plays more of the coaching role to support the student but still allows for individual creativity and curiosity. 
3. Individual rotation learning
This blended learning format is an even more personalized approach where students go through learning stations that are curated specifically for them. Playlists and choice boards can play a huge role in the individuality of the learning experience for students to gain additional decision-making skills.
4. Project-Based Learning
This model is based on the concept of producing content. Students gain experience creating images, stories, and so much more with the advantage of technology. Hands-on learning is key for project-based learning. The overall goal is to make lessons applicable and intentional to recreate something similar to real-life work experience for students.
Create an Effective Blended Learning Format
The blended learning format is a model that works differently for everyone and really has no right way of implementation. A common way that Josh Bridges suggests schools do this is to host blended learning classes. 
Teachers who are anxious or nervous about the changes being made now have an outlet to gather more information to make their transition into the school year easier with blended learning classes. These classes also make teachers feel extra supported by their school during uncertain times which ultimately creates a positive working environment and strong relationships. 
Like blended learning classes, providing general technological classes for teachers who need more in-depth help with basic techniques or even to dive deeper into the technological world. If your school does not provide classes similar to these, reach out to your PLN to find out about free webinars hosted by EdTech professionals all year long.
Continuously look for ways to improve the technology being used in the classroom and evaluate the impact blended learning is making on students. For the most effective blended learning format, students need variety and support in all aspects of learning. Create strong relationships to be able to curate lesson plans based on the specific needs of your students.
In addition to web browser updates and bug fixes, Dyknow released several major product updates, new features and enhancements. Check out Dyknow's 2021 Year in Review!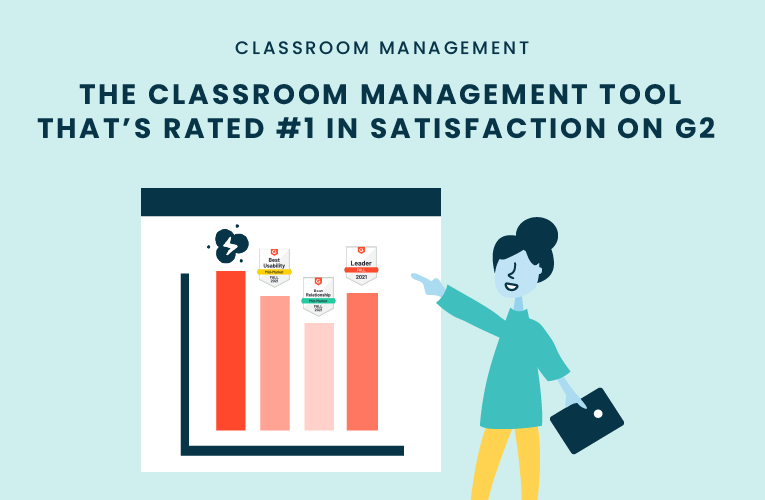 K-12 Administrators across the world trust G2 as the #1 platform to find, research, and choose EdTech tools that solve the most pressing problems their teachers are experiencing. In G2's Fall 2021 Reports, Dyknow was once again rated #1 in overall Satisfaction out of...
On this episode of Tackling Tech, Tierra Leustig interviews Scott Bayer about being an anti-racist teacher, diversifying reading lists, creating inclusive learning environments, and leveraging ed-tech in non-technical ELA classrooms. Scott Bayer is a High School...