Tiffany Todd is a former teacher and now a Technology Coach at Linton-Stockton School District. Tiffany is truly passionate about bringing technology into the everyday curriculum and wants every teacher to have the opportunity to teach their students towards the future they will have!
This won't be the first time the Dyknow team has talked with Tiffany Todd. At the end of last year, the Dyknow team visited Tiffany at Linton-Stockton to learn more about how she enables her teachers to teach with technology. Her feedback was so informative, that we wanted to introduce Tiffany Todd and outline what we learned last time we spoke with her, and what you can expect to learn in our upcoming webinar this Wednesday, August 7 @12:30 pm EDT.
Here are 3 takeaways from our visit with Tiffany:
Always be open for discussion and feedback from the teachers that are actively using technology in their classroom
Technology improves student achievement more than most realize – make sure you are using it and have the right tools to support it
Teach with technology, don't teach the technology
Watch the full interview from our last conversation with Tiffany Todd here!
Tech Coach tips you'll learn in our upcoming webinar:
How to build strong and trusting relationships with teachers
How to support teachers with technology on a daily basis
Which resources encourage appropriate and independent teacher technology usage
Empowering teachers to teach with technology is crucial to ensuring that technology tools are used in the classroom to maximize both student and teacher success. Learn Tech Coach tips to empower your teachers with technology this back-to-school season! We hope to see you at the event!
WANT TO LEARN HOW TO EMPOWER TEACHERS TO TEACH WITH TECHNOLOGY?
In addition to web browser updates and bug fixes, Dyknow released several major product updates, new features and enhancements. Check out Dyknow's 2021 Year in Review!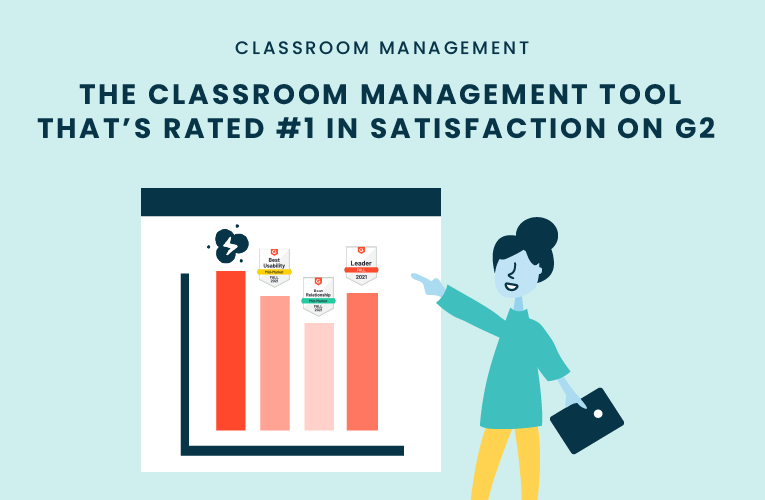 K-12 Administrators across the world trust G2 as the #1 platform to find, research, and choose EdTech tools that solve the most pressing problems their teachers are experiencing. In G2's Fall 2021 Reports, Dyknow was once again rated #1 in overall Satisfaction out of...
On this episode of Tackling Tech, Tierra Leustig interviews Scott Bayer about being an anti-racist teacher, diversifying reading lists, creating inclusive learning environments, and leveraging ed-tech in non-technical ELA classrooms. Scott Bayer is a High School...