The shift to remote learning has many educators wondering how to stay in touch and maintain collaboration with others in the K-12 education world. At Dyknow, we saw the opportunity to connect educators from all across the country, and the world, through our virtual EdTech event series, Technology Coaching Conference. 
This series brings together various Tech Coaches and educators to get their take on how technology can enhance classrooms. This virtual EdTech event series is a great opportunity for educators to learn how to continue to grow their understanding of the integration of technology and education. 
What is a Virtual EdTech Event?
A virtual EdTech event is an online video conference educators can attend to learn how to expand their use of technology in their classroom through the input and advice of leading educators. Besides listening and learning from the conversation, there are also opportunities to engage in it. Through chat features, you are able to ask a question to the presenter or add an idea you may have. 
Virtual EdTech events offer the opportunity to discuss many different educational topics. For our Technology Coaching Conference held in March, we discussed topics ranging from the Tech Coach Role, instruction, and professional development to effective technology integration tactics for the classroom. We followed this event with the Remote Learning Summit in April to discuss how to proactively maximize remote learning efforts. Coming up this Friday, we have our Professional Learning Summit to discuss how to continue to maximize Professional Development efforts during this time of remote learning. 
How Can I Benefit from a Virtual EdTech Event?
A virtual EdTech event is a great opportunity to learn and collaborate with fellow educators. We were able to talk with one of our Technology Coaching Conference attendees, Dr. Sean Coffron (@SeanCoffron), Instructional Technology Training Specialist at Manassas City Schools, to get his perspective on the benefits of attending one of our virtual EdTech events. 
Sean discussed that he felt this virtual EdTech event was helpful because he was able to discuss resources that promote learning among adults and educators. He shared that it was especially helpful to see what was being discussed on presentation slides and see the conversation happening in real-time during the virtual conference. 

Along with learning new information, Sean also thought the online conference was a great opportunity to network with educators across the country that all have different experiences and walks of life. He further explained that learning and talking to people in different parts of the technology ecosystem was especially interesting since most of these conversations happened through Twitter.

Although this EdTech event series is online, Sean explained he didn't think it lost the conference feel. He explained this virtual event was a time he was still able to learn new ideas and build collaborative relationships even though he took part in it virtually, from the comfort of his home. 
What K-12 Educators are Saying…
I am really enjoying today's online Dyknow's 2020 Technology Coaching Conference #TechCoachCon They are recording the sessions so check it out educator friends!

— Jim Johnson, Ph.D. (@jimthetechguy) March 20, 2020
#TechCoachCon Thank you for beginning with the instructional strategy and using tech to enhance ratherthan replace! I agree that it is so important about repositioning and transforming! That way, the focus is not on the tech, but the student.

— Sean Coffron (@SeanCoffron) March 20, 2020
Multi-tasking today... learning how to support teachers with the use of technology for at-home learning with #TechCoachCon and hosting virtual office hours for HF-L staff via @zoom_us as they navigate supporting and instructing their students remotely!

— Rob Sanford (@HFLEdTech) March 20, 2020
How Can I Attend the Next #TechCoachCon Event?
Our next virtual EdTech event will take place on Friday, May 29th 12:00-2:00 pm EDT. We will be discussing all things Professional Development, most importantly, how to find ways to support and collaborate during remote learning. 
We are excited to announce that Pearl Arredondo (@Pearlsfiam), a Ted Talk Star will be keynoting the event!
Virtual EdTech events are a great way to stay on top of learning new trends in educational technology. We hope you check out our 2020 Technology Coaching Conference series to learn some educational technology tips from fellow educators. 
Listen to the full conversation with Sean Coffron
On this episode of Tackling Tech Podcast, powered by Dyknow, Brett McGrath talks with Sean Coffron, the Instructional Technology Training Specialist at Manassas City Schools. Sean shares how his district is continuing to educate students online, some of his favorite online platforms, and his hopes for the future of digital classrooms. Sean advises on what it means to be a studious digital citizen. 
Learn how to create effective PD strategies at our first Professional Development Summit on May 29th!
In addition to web browser updates and bug fixes, Dyknow released several major product updates, new features and enhancements. Check out Dyknow's 2021 Year in Review!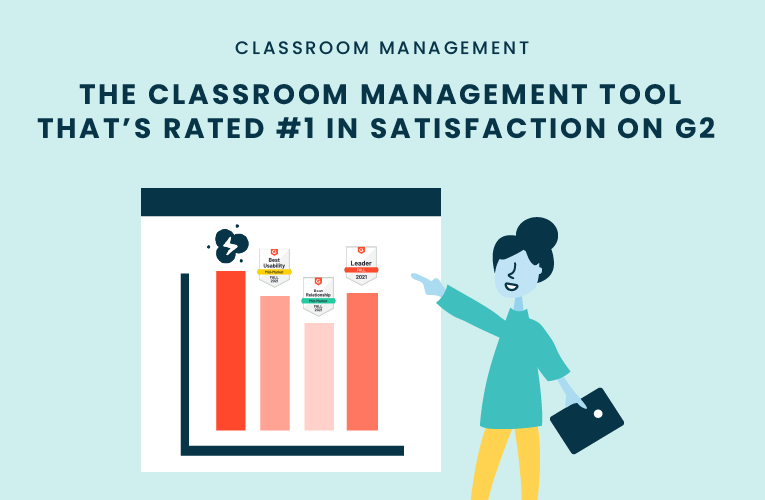 K-12 Administrators across the world trust G2 as the #1 platform to find, research, and choose EdTech tools that solve the most pressing problems their teachers are experiencing. In G2's Fall 2021 Reports, Dyknow was once again rated #1 in overall Satisfaction out of...
On this episode of Tackling Tech, Tierra Leustig interviews Scott Bayer about being an anti-racist teacher, diversifying reading lists, creating inclusive learning environments, and leveraging ed-tech in non-technical ELA classrooms. Scott Bayer is a High School...