The new year is a great time to lay out new goals for your integrated classroom. These goals can range from large to small, but it is important to take time to reflect on last semester, challenge yourself to evaluate strengths and weaknesses of your classroom, and come up with 5-10 educational technology goals that you would like to achieve in the new semester. It's no secret that technology integration is rapidly changing K-12 education, so it is critical to evaluate what is working and what could be improved. We wanted to lay out some of the educational technology goals to add to your list for 2020.
1. Have a solid technology coaching process
Coming back to school after the holidays is similar to coming back to school after Summer vacation. Although it is already half way through the school year, it is important to reevaluate your technology coaching process and make sure you are prepared with back-to-school process that works.
Preparation
Roll-Out Procedure
Brush Up Training Sessions

Organize a Calendar

Offer Professional Development
Check out this post from the 2019 back to school season that can help you achieve your educational technology goals for 2020!
2. Encourage internal teacher collaboration
Since teachers have been working with technology in their classrooms for a full semester now, they should feel more comfortable than they did at the beginning of the year. To help achieve your educational technology goals for 2020, encourage teachers to collaborate together by sharing tips and tricks on how they are using technology to enhance instruction. Not only will this help you learn how to better tailor tech coaching to your teachers' needs in 2020, but you will also give your teachers the confidence that they are effectively using technology.
We sat down with teachers and tech coaches from Richland School District Two to understand how they collaborate internally.
3. Engage in your own professional development
One of the most effective goals for your educational technology in 2020 is to learn how others are coping with technology integration. Learning how to overcome the challenges that arise with technology integration is important because it allows you to be informed when planning for the future. Join communities like the ISTE Tech Coach community to learn how thousands of tech coaches are maximizing their own technology integration. Additionally, there are many forums, webinars, blogs, and podcasts that have great information from people just like you. 
Our network of Tech Coaches are always contributing to our content, and our Tech Coach Corner webinar is one of the best ways to learn from Tech Coaches like you!
4. Move technology management closer to the classroom
When educational technology is put in the classroom, one of the best goals you can have is to make sure the management of that technology is as close to the classroom as possible. Whether that is by having Tech Coaches at the building level checking in with teachers consistently, or implementing technology that can help your teachers manage devices. In 2020, make it a goal to support teachers so that they feel confident managing educational technology in the classroom.
Getting administrators on board with managing classroom technology is important. This administrator made his 2020 educational technology goal to move management closer to the classroom.
Using the break before the New Year to establish where you can improve or enhance aspects of the educational technology in your school is critical. Use this time to reflect on what goals you can set to help you maximize educational technology in 2020. What are your biggest goals for the coming semester?
Get there resources and more straight to your inbox!
In addition to web browser updates and bug fixes, Dyknow released several major product updates, new features and enhancements. Check out Dyknow's 2021 Year in Review!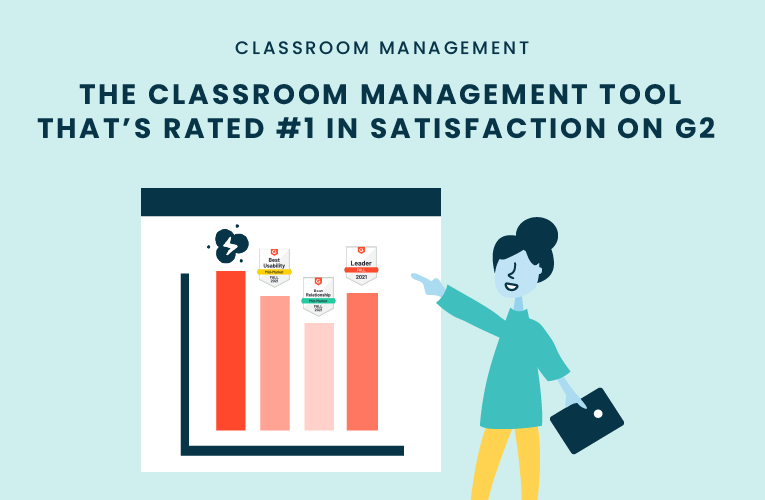 K-12 Administrators across the world trust G2 as the #1 platform to find, research, and choose EdTech tools that solve the most pressing problems their teachers are experiencing. In G2's Fall 2021 Reports, Dyknow was once again rated #1 in overall Satisfaction out of...
On this episode of Tackling Tech, Tierra Leustig interviews Scott Bayer about being an anti-racist teacher, diversifying reading lists, creating inclusive learning environments, and leveraging ed-tech in non-technical ELA classrooms. Scott Bayer is a High School...