Jacob's experience implementing and activating learning technologies across a large district like Charlotte-Mecklenburg lends great insight into the most effective ways to maximize the activation of learning technologies on a district level, with a larger technology team, and maintaining consistency in utilization with teachers.
This won't be the first time the Dyknow team has worked with Jacob. We have worked with Jacob in various capacities to learn from his expertise in K-12 technology management in the past. His knowledge is so informative that we wanted to share what we've learned from previously working with him so that you feel confident joining us this Wednesday, October 9 @ 12:30 PM ET for our webinar. 
3 things we learned from Jacob Standish in the past…
Watch Dyknow's NCTIES 2019 presentation with Jacob Standish on how Charlotte-Mecklenburg Schools use technology to defeat student device distractions.
1. What to consider when choosing what learning technologies your district should invest in.
2. How to create an activation process in your district that works for multiple learning technologies and incorporate both technology coaches and teachers. 
3. Once activated, how to ensure that learning technologies are being used effectively in the classroom, and evaluating their contribution to overall learning environments.
Learning technology is a huge investment that districts make to support an effective teaching environment. Understanding how to maximize the activation of these technologies is crucial to ensuring their success in adding to learning environments. Learn these tips and more this Wednesday, October 9th @ 12:30 PM ET. We hope to see you there!
Want to maximize the activation of learning technology
in your district?
In addition to web browser updates and bug fixes, Dyknow released several major product updates, new features and enhancements. Check out Dyknow's 2021 Year in Review!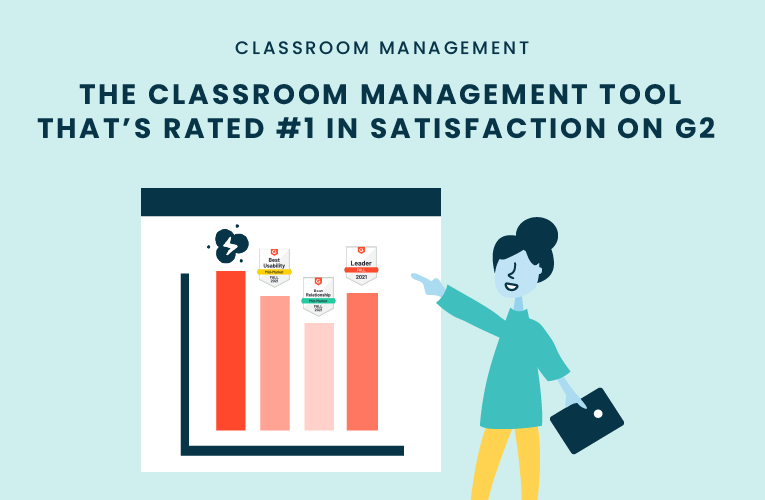 K-12 Administrators across the world trust G2 as the #1 platform to find, research, and choose EdTech tools that solve the most pressing problems their teachers are experiencing. In G2's Fall 2021 Reports, Dyknow was once again rated #1 in overall Satisfaction out of...
On this episode of Tackling Tech, Tierra Leustig interviews Scott Bayer about being an anti-racist teacher, diversifying reading lists, creating inclusive learning environments, and leveraging ed-tech in non-technical ELA classrooms. Scott Bayer is a High School...