With the K-12 education constantly changing, it can be difficult to keep up with current technologies, strategies, and pedagogical shifts that impact EdTech and collaboration successful technology integration. That's why we decided to create an EdTech podcast that addresses these topics and many more relating to tackling technology in K-12 classrooms and beyond.
Tackling Tech is an EdTech podcast created for Teachers, Tech Coaches, and Technology Administrators to learn from those in similar positions to find strategies for collaboration that make technology integration most effective. 
Whether your school is new to integrating technology, or you are looking for new tactics to improve your existing technology integration initiative, we are here with an EdTech podcast to help you tackle technology with the help of some of the most innovative minds in K-12 education.
A letter from the Tackling Tech host…
K-12 classrooms today look completely different than when we were students a decade ago. Schools have replaced the dust from chalkboards with the streamlined interactions of digital whiteboards. Districts are trading in their old, heavy, and expensive textbooks for powerful Chromebooks. Administrators, teachers, and students all have mini computers in their pockets that can give them answers to anything by just saying, "Hey Siri". This digital transformation happened with the blink of an eye and now everyone is tasked with cracking the code to effective integration as technology continues to change education. The challenge? There are hundreds of EdTech tools to choose from, and countless ways to try and buy them.
Administrators have options. Now they can choose the cost-efficient online experience to find technology tools instead of jumping through red tape to get approval to see the same tools at trade shows. Technology Coaches can demo new classroom tools with a couple of clicks and an email address. Free trials give teachers unlimited access to try new tools in their classrooms and provide instant feedback to administrators who are responsible for technology budgets. It's undeniable how easy it is to research and try new technology in K-12 education. The hard part is effectively implementing these new tools and building winning strategies across classrooms, schools, and districts.
Does any of this sound familiar? 
You are not alone. 
As everything around us becomes digitized and seemingly less personal, the art of great communication and effective collaboration has never been more important. Schools that are winning with technology are led by teams of people who have destroyed internal silos that previously existed between those who teach and those who implement technology.  The collaboration between administration, coaches, and teachers allows schools to ride the technology rocketship rather than watch it pass them by. 
K-12 education is an industry with tremendous greenspace and opportunity to evolve your role because of technology. This podcast was born to give you an advantage in your role by sharing stories from people who are passionate about working with their peers and enable technology to enhance the entire experience for educators and the students they serve.
Brett McGrath
VP, Marketing
What are you waiting for? Let's Tackle some Tech!
The Tackling Tech edtech podcast will be available to stream wherever you listen to podcasts. We want to hear from you about what EdTech podcast topics you are interested in learning about on the Tackling Tech podcast. Email tacklingtech@dyknow.com with suggestions!
Start teaching confidently with Dyknow for free!
In addition to web browser updates and bug fixes, Dyknow released several major product updates, new features and enhancements. Check out Dyknow's 2021 Year in Review!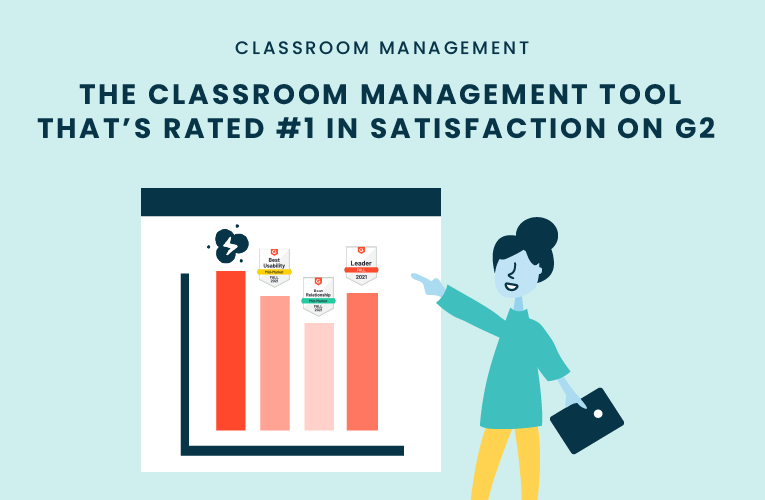 K-12 Administrators across the world trust G2 as the #1 platform to find, research, and choose EdTech tools that solve the most pressing problems their teachers are experiencing. In G2's Fall 2021 Reports, Dyknow was once again rated #1 in overall Satisfaction out of...
On this episode of Tackling Tech, Tierra Leustig interviews Scott Bayer about being an anti-racist teacher, diversifying reading lists, creating inclusive learning environments, and leveraging ed-tech in non-technical ELA classrooms. Scott Bayer is a High School...