Educators have flocked to alternative ways of instruction as K-12 education transitions into the age of technology and personalized learning. New instructional styles like the flipped classroom and flipped learning model have become increasingly popular over the past six months in hopes of increasing student engagement and effective learning. The two styles are similar but not the same; here's what you should know:
Flipped Classroom
The flipped classroom model is exactly what it sounds like; learning flipped upside down. Instead of using a traditional approach to learning from a textbook and lecture,  a flipped classroom approaches learning from an application perspective. Students use class time their own way, under the parameters of options teachers provide. A flipped classroom personalizes learning for students. Students are able to make their own decisions on how to learn class material while giving the lesson purpose and understanding its importance in the real world. 
Essentially, at the beginning of the school day, students are provided with topics and objectives and then given their own time to learn about the material through instructional videos provided by the teacher. Students take class time to improve their critical thinking and problem-solving skills by having the freedom to learn on their own.
So what role does the teacher play in a flipped classroom?
Don't forget that teachers are the most important tool in the classroom. In a flipped classroom the most effective role to play is to provide support to students wherever needed as they complete material on their own. In real-time teachers are able to provide direct support to students while they work on material traditionally done at home. Teachers can spend more time focusing on expanding the understanding of students and spend more one-on-one time with students during class time. 
Flipped Learning
Similar to the flipped classroom, the flipped learning model takes a traditional approach and flips it upside down. The flipped learning model transitions teachers from a provider of information to more of a coach alongside students. Teachers send students home with the lesson so when they come to class, they can spend time working out problems together. Students access the content from home on their own time then come to class to work either in groups, individually, or with the teacher to participate in application learning through problems, games, and discussions. 
So what's the difference?
The difference is that flipped learning may not change the entire structure of the physical classroom. Kyle Niemis describes flipped learning, a learning style commonly used in conjunction with a flipped classroom, as the transition from the "sage on the stage" style to the "guide on the side."
The promotion of personalized learning is rapidly increasing among K-12 educators. As schools continue using remote learning, teachers have begun to look for new ways to implement effective learning in their classrooms by using the flipped classroom and flipped learning instructional styles
Start teaching confidently with Dyknow for free!
In addition to web browser updates and bug fixes, Dyknow released several major product updates, new features and enhancements. Check out Dyknow's 2021 Year in Review!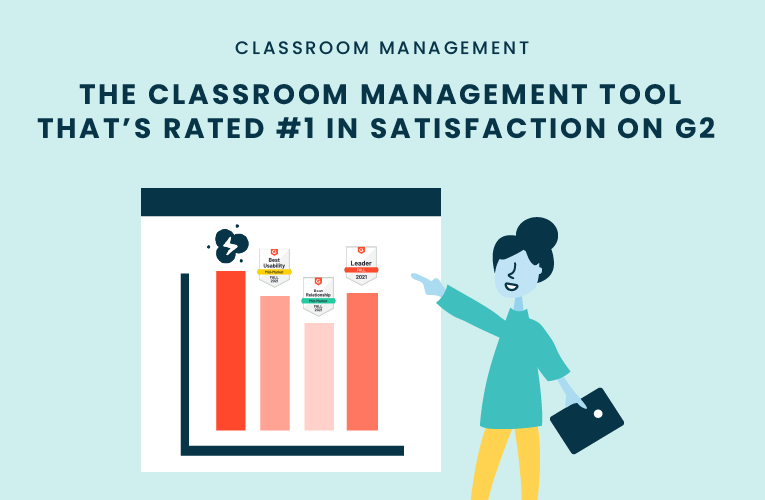 K-12 Administrators across the world trust G2 as the #1 platform to find, research, and choose EdTech tools that solve the most pressing problems their teachers are experiencing. In G2's Fall 2021 Reports, Dyknow was once again rated #1 in overall Satisfaction out of...
On this episode of Tackling Tech, Tierra Leustig interviews Scott Bayer about being an anti-racist teacher, diversifying reading lists, creating inclusive learning environments, and leveraging ed-tech in non-technical ELA classrooms. Scott Bayer is a High School...